Anatomy of a Collapse: West Virginia 2016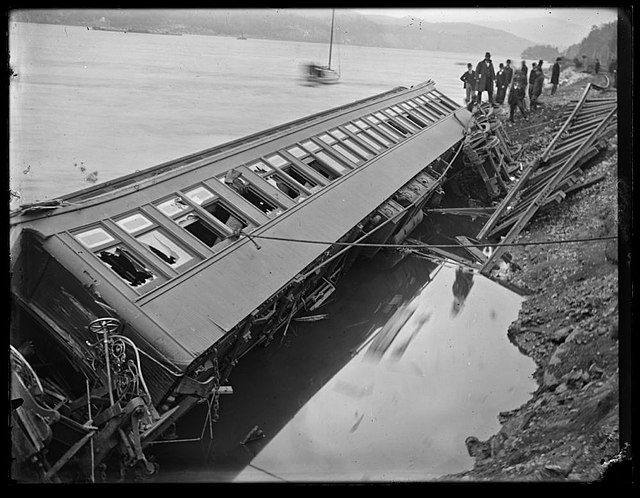 [This piece was originally published in the Register-Herald in November, 2016.]
A political party that stops listening to its voters is like a person who has stopped breathing. For a short time, nothing seems to change. But it gets uncomfortable quickly, then unbearable. That is how the West Virginia Democrats find themselves after 2016: suffocating.
The opinions and sentiments of the voters are the engine that drives political movements. Over time, these movements deliver individuals into positions of power, and parties into control of institutions. Some of those individuals, and parties, then begin to imagine that they delivered themselves into power.
That belief is the seed of political collapse. When leadership decides that it will do the talking and the people will do the listening, you know the end is near. It may take an election, or even two or three, but Americans in general, and West Virginians in particular, will not be led by people who do not listen to them.
In 2006, West Virginia Democrats held seventy-one seats in the House of Delegates. They had not been below 68 seats in decades. They held 23 seats in the Senate, controlled the Board of Public Works, and four out of five West Virginia Congressional seats. Then a new leadership team, based entirely out of Fairmont, took full control of the Party, installing their own chairman by fiat, and insisting that the people would like it.
And for ten years, they plugged their ears and told West Virginia Democrats what to want and what to do. The result? A political catastrophe of unprecedented scale. The Democratic House majority lies in ashes, the Democratic caucus in the Senate is a rump. Democrats have only one seat on the Board of Public Works, and one Congressional seat, and the Governor-elect was a registered Republican as recently as last year.
Listening, serving, and working are the cornerstones of practical politics. The once-great Democratic Party in West Virginia has fallen down on all three, but the first, and perhaps most important is the failure to listen. Look no further than this most recent election for examples.
Last Spring, Bernie Sanders carried all fifty-five counties in the Democratic primary. Nonetheless, when our delegation's votes were counted in Philadelphia, State Party leadership flipped the vote, and cast a majority of our delegation's votes for Hillary Clinton. West Virginia spoke loud and clear, but the Party leadership did not listen. It said "we know better."
Getting votes isn't spinning lead into gold, or splitting the atom. Listening to the people and honoring their will makes an obvious first step. But they went the other way. When I, as a one-time DNC superdelegate, chose to endorse Bernie Sanders, I got outraged calls on behalf of Senator Joe Manchin and former chair Larry Puccio, of the "how-dare-you" kind.
They insisted I retract my support for the candidate West Virginia Democrats liked the best so they could "deliver" West Virginia's delegation for the person they assumed would be our next President. I stuck with the voters, and ended up losing my job. But for me, that's better than sticking my thumb in the eye of the voters Democrats need to turn this Party and this state around. The voters were talking. The Party should have listened.
The Democratic Party has got to start listening if it ever hopes to start winning again. West Virginians don't need a lecture, they need a paycheck and they've become convinced Democrats are in the way of that. The past two years were tailor-made for striking that note, as the new Republican legislative majority delivered blow after blow to the bottom lines of working families.
A lot of time and effort went into fighting things like the repeal of prevailing wages for our workers, the obliteration of good union jobs, and cuts to vital education programs. But when the election rolled around, the powers-that-be decided that the voters needed to hear that Mitch Carmichael served as a character witness for a sex offender, and that therefore every Republican who ever met Mitch was a demon.
Republicans ran some trashy sex-predator ads too. Who got lost in the mix? The voters. Hundreds of thousands of West Virginians who care about a job and health care and a decent place to send their kids to school got ignored. As the Party already in free fall, Democrats paid the price for getting down in the mud with the Republicans.
Another example: one of the brightest spots all year for Democrats was a huge number of young faces at the State Convention. A group of truly inspired, motivated young people showed up to participate. A rational Party, hoping to build a political movement, would embrace those people as voters, volunteers, organizers and future candidates.
Of course, one of the things those young people were upset about was the effort to rig the national ticket for Clinton and against Sanders. When they organized to pass a prescient resolution seeking the resignation of Debbie Wasserman Schultz, and succeeded, the Party leadership team derided them for doing so.
Candidates worked their tails off. The electorate wanted a change. But the Party organization treated it like a "stay the course" election, and re-ran the playbook from disastrous years in 2014, 2012 and 2010.
What was the result? The alienation of millions of Democratic voters nationally went on to improbably throw the Presidency to Donald Trump. And West Virginia Democrats got massacred again. In later articles, we'll address service and work, the other two keys to revitalizing a Party. But in the meantime, if you want one sentence to sum up why the Democratic Party is out of power, here it is: they didn't listen.